How to reset HP Officejet Pro 8000 or 8100
10/3/2017
WebCartucho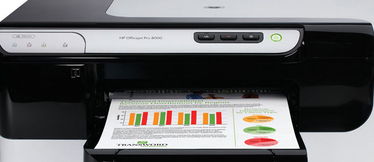 If your HP Officejet Pro 8000 or 8100 does not recognise the ink cartridges, is unable to execute orders or does not print with a proper quality, you might need to reset your printer. To do so, you just need to follow these steps:
Press the 'Menu' button several times until the 'Setup' menu appears on the screen.
Press the 'Item' button until 'Service Message ON-OFF' is shown on the screen.
Then select OFF.
Press SELECT to save and turn the printer off.
Hold down the '-' button until the message 'Reset/Main Cont.' is shown.
Finally, we would like to remind you that you can find ink cartridges for your HP Officejet Pro 8000 and 8100 at the best price in our online shop WebCartridge.