How to reset HP Officejet 6500 printer
8/31/2017
Webcartucho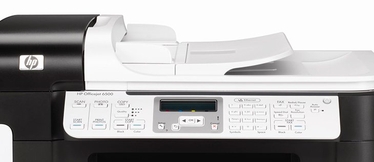 Most of the problems that you may encounter when using your HP Officejet 6500 printer can be solved by resetting it. However, it is important to identify the error correctly in order to find the best solution for it, since there are three different possible ways of restoring this printer: partial reset, semi-full reset or full reset.
Partial reset
This option does not reset your printer settings. To restore your HP Officejet partially, follow these steps:
Make sure the printer is turned on.
Once it is, unplug the power cord from the rear of the printer to turn it off.
Reconnect the power cord while holding down keys "3" and "#". Then wait until the screen goes black before you release the keys. If the printer does not turn on by itself, press the Power button to turn it on.
The printer will start the partial reset. Wait until the process is completed.
Semi-full reset
Semi-full reset is useful when more complicated problems occur, but it will delete all your custom settings and it will return the printer to its factory settings.
To carry out a semi-full reset on your Officejet 6500 you must follow the above steps, but press keys "6" and "#" instead.
Full reset
If semi-full reset does not solve your problem, you have the option to fully reset your printer. However, you must be aware that full reset may cause permanent damage to your device.
To carry out this reset, you must follow the same steps, but press keys "9" and "#" instead.
Finally, we would like to remind you that you can find ink cartridges for your HP Officejet 6500 at the best price in our online shop WebCartridge. 
If you want to learn more about the best way to reset different HP OfficeJet printer models you can continue reading the following posts of our blog, how to reset HP OfficeJet 6600 printer, how to reset HP OfficeJet Pro 8000/8100 printers, how to reset HP OfficeJet Pro 8600 and 8610 printers and how to reset HP OfficeJet 4500 printer.