What should I do with my Canon printer if it doesn't recognize the cartridges?
3/28/2019
Webcartucho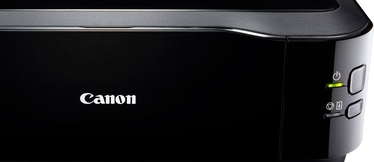 Your Canon printer does not recognize the cartridges? Don't worry because it is a common problem with an easy solution. You need to know that these devices can use original or compatible cartridges, but manufacturers try to sell only the original ones.
If you want to use a compatible cartridge, your Canon printer may not recognize it and it can show an error message. This message indicates that the consumable is empty or that something is wrong. Since it is not an original cartridge, we may think that the compatible one is defective. However, this is not true because these products have the same guarantees of use. At WebCartridge we encourage you to contact us if you have any question. Try the compatible cartridges!
Sometimes, the error message comes up when you have already printed some copies and once again, you think it is due to the cartridge. It is not! Your device needs to know that it can read the new compatible cartridge with its chip. How do we do it? Pay attention to these steps:
The first thing you need to do is check if the cartridge you have purchased is compatible with our printer. Remember that not all cartridges can be used on all printers.
Although it may seem obvious, we sometimes forget to check if the cartridge has been inserted correctly. Make sure you have heard a click before closing the cover.
If you have done all the above but the printer is not working, then you'll need to deactivate ink level sign. Once we have done it, the Canon printer will let us print as if nothing happened and until the cartridge is empty. The only problem is that you'll need to keep an eye on this because once deactivated, the ink message won't appear any more. To check the ink level, you need to press a particular button, depending on the model of the printer, for 6 or 7 seconds.

PIXMA IP: Resume
PIXMA MP: Start
PIXMA MX: Cancel/Reset
As you can see, we don't have to worry if our Canon printer does not recognize compatible cartridges. You just need to follow some steps to solve the problem. We advise you to read carefully why this error message appears so that you can react properly.
For more information on the steps to follow if you have this same problem for printers of other leading brands in the sector, you can read our posts on what to do if your Brother printer does not recognise compatible cartridges, what to do if your HP printer does not recognise compatible cartridges and why my Epson printer does not recognise compatible cartridges.