What you should know before buying a printer
11/29/2017
Webcartucho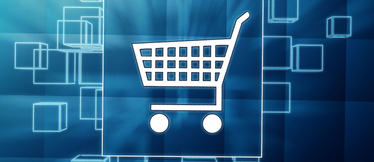 What should you know before buying a printer? What should you take into consideration to make the right choice? Nowadays there is such a broad variety of devices available in the market that it may be difficult to make up your mind. We know that choosing a printer is not an easy job, so in this article we would like to help you with a few practical tips:
First of all, you will have to decide what type of printing technology suits your needs best. While laser devices are great for printing large numbers of text documents, inkjet printers are better if you need to print photos or image-heavy documents.
It is also important to determine what you are going to use your printer for. The choice will vary significantly depending on whether you are planning to use it at home, for your small business or in a big company. It is therefore crucial to research what options are the most suitable for your particular needs.
Furthermore, it is necessary to consider the costs of the supplies. Many companies offer printers at incredibly low prices that can result very attractive. However, the cost of the consumables may turn out to be extremely expensive. For that reason, researching the prices of the replacement supplies before you choose your printer will save you any unpleasant surprises, and it might be worth it to get a slightly more expensive printer knowing that later on you will save substantial money on cartridges. On the other hand, compatible cartridges are also a great option to reduce costs, since they are of good quality, they come with a warranty and they are environmentally friendly.
Connectivity options are another aspect you should take into account. Printers with WIFI connection can save you time and they will make your life easier since they allow you to print from anywhere, even from your cloud. Other printers offer USB ports that will allow you to print files from a memory stick or a memory card.
Printing settings as well as saving modes available are relevant factors too. Double-sided printing, for example, will allow you to save money on paper, and many printers offer ink saving modes for increased efficiency.