New HP Envy Photo printers revolutionise home printing
4/18/2018
Webcartucho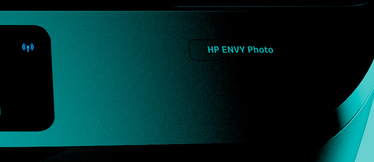 HP just launched their new HP Envy Photo multifunction printers. These devices will allow you to print photos in laboratory quality from the comfort of your own home. Nowadays we are all used to storing hundreds of pictures on our smartphones and we rarely even look at them again, we just store them up and never print them out.
Do you remember when we used to print every single picture that we took to then put them in an album? It was not that long ago. HP now want us to go back to those old habits, so they have reinvented the way we print pictures at home. But that is not it: the new Envy Photo printers launched by HP offer an extraordinary image quality, with brighter and more realistic colours. They also feature scanner and Internet options to share your documents by e-mail or save them to your Cloud. Envy Photo devices print photos without edges so you can create unique collages and decorate your favourite places. You will definitely unleash your creativity.
But there is much more. These printers are extremely easy to set up, and they are equipped with intelligent Bluetooth to make WiFi connection even simpler. Thanks to the app HP Smart, your HP Envy Photo will be connected to your home network in just a few seconds. This app will also allow you to print pictures directly from your Cloud or smartphone, and even from your social media.
In addition, these devices are incredibly versatile, and they do much more than just printing photos: they include fax machine, copier and scanner. On the other hand, they feature a special paper tray to feed photo paper, which it makes it much easier to change form standard printing to photo printing.
HP wanted to make everything right, so these printers are also environmentally friendly. They are the first printers made of plastic from closed-loop recycling. And to this should be added that the HP ink cartridges for these printers are also made from recycled plastic bottles. 
HP Envy Photo printers work with HP 303 ink cartridges, which are already available at WebCartridge. You can find them here. For the moment, only Original cartridges are available (both standard an XL capacity), but as soon as we have the compatible version, you will be the first to know!