Four reasons why you should have a printer at home
10/3/2018
Webcartucho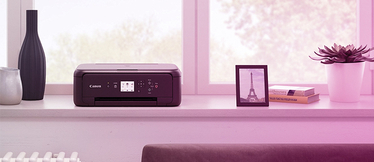 Are you one of those who think that it is not necessary nor useful to have a printer at home? In this article we will give you a lot of reasons to show you how useful it could be to have a printer at home. 
You will save time and gain convenience
To have a printer in the living room is very practical when you need to print something at a particular time, and especially without going out on the streets. However, do not forget to check from time to time the ink levels of the printer so you do not run out of ink. 
In WebCartridge you can find all consumables that are used by your printer at an economical price. And moreover, did you know that you can make an order and the consumables will arrive within 24 hours? 
You can work from home
In these times, there is a growing number of people who work from their own home. It is clear that in the workplace the printers have become indispensable tools. A lot of documents have to be printed in everyday life of the professional environment and therefore it is reasonable to not want to lose time by sending all these documents to a copy shop. Therefore, you can have printed all the files you need with just a click of a mouse, since you have a printer on your own work table. 
You will materialize each of your plans
Nowadays, it is very common to purchase tickets online. But in the case of travelling, whether by bus, train or plane, many passengers still prefer to carry printed tickets. The same applies for the case of the tickets for an event. To avoid mishaps, it is often more convenient to carry all the documents printed. In this way, as you have a printer at home, you just have to print everything you need before going out and you can stop worrying. 
You can print all your pictures
It is sure that you have a lot of photos stored on your phone without ever being printed or developed, either due to laziness or due to lack of time. Currently, there are a lot of printers in the market that allow to print directly from any device connected to the same WiFi network. This way, the printing process will be easier and faster. Moreover, with your own printer you can print all the pictures you want in the sizes you like the most. You will have all your memories in sight decorating your home. 
We remind you that the HP brand has recently launched a new ENVY Photo printer series that will allow you to print your photos from home with a quality comparable to that of a photo lab (a few weeks ago we spoke to you about this printer series). 
In summary…
We strongly believe that having a printer at your own home is comfortable, useful and productive. What are you waiting for to purchase one?