Do you know the HP DeskJet 3700? It is the world's smallest printer!
1/3/2019
Webcartucho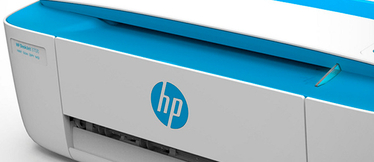 Have you heard of the world's smallest printer? You probably think that there are already small and affordable devices on the market to print with. Well, dear friends, in this article we are going to speak about the HP DeskJet 3700, the multifunction, compact and simple printer that has already earned first place among the smallest printers.
If you are thinking of purchasing a printer that does not take up much space at your home, is functional and well designed, here is the solution for you. The HP DeskJet 3700 is designed to face the most immediate tasks at home, like printing directly from your social media.
Moreover, it does not distance itself from the latest technology demands, because it also allows you to print over wireless connections like a smartphone or a tablet. Thanks to the application HP All-in-One-Remote you can print and scan without needing to be connected to a Wi-Fi network.
The American company has created the lightest and most compact device of the market, with almost the same size as a 15'' laptop. This allows it to offer good performance in domestic environments.
Regarding the cartridges that it uses, the HP DeskJet3700 stands out for the use of low-cost consumables HP that are designed for savings of up to 80% for 300 pages. 
Sue Richards, general manager and vice president of HP Consumer Printing, describes this revolutionary printer as follows:
Consumers wish for tiny wireless devices, that adapt to their lifestyle and allow them to stay connected to their social profiles and be productive wherever they are. With its innovative design and the intuitive mobile connectivity from virtually any device or social network, the new HP DeskJet 3700 series gives a twist to the consumers' experience of traditional printing.
The HP DeskJet 3700 is available since 15th June 2016 and you can find on WebCartridge all consumables that it requires, the HP 304.