Do you know that HP has created the world's fastest printer with PageWide?
11/29/2018
Webcartucho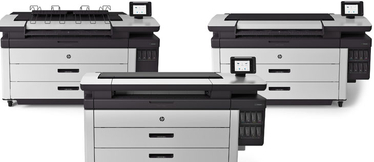 HP makes its most significant launch in the last decade. Here comes the world's fastest inkjet printer. The company has already called this technology as PageWide. An innovative change in the printing system that keeps the printheads fixed while it incorporates all movement on the paper.
Although we are used to two categories in the world of printing (inkjet and laser), this step helps create a third category, or at least, a subcategory, the so-called HP PageWide. But how exactly does the world's fastest printer work?
It consists of a robust printhead equipped with more than 42.000 nozzles and small electrical resistance. By having this number of nozzles, it allows to print simultaneously the entire width of the page, or in other words, it prints in a single pass. Indeed, half would be sufficient, while each nozzle has its own 'backup' to guarantee the maximum quality even if there is an ink jam or another technical problem.
And there is even more, because you have to know that it doubles the speed of laser printers, but with a cost that is less than 50%. What do you think? There is still more: as the source of saving is to be found on its printhead, ink HP cartridges are also cheaper. This means great savings, not only for that, but also because they consume up to 84% less electricity.
It is not surprising that, thanks to this proposal, HP holds the Guinness Record for colour printing speed. In particular, HP PageWide allows to print up to 70 pages per minute (first page out in less than 7 seconds).  For all these reasons, the company has managed to break the barrier between laser printers and inkjet printers. Would you not like to have one?