What should I do if my HP Laserjet P1102 printer just prints in black?
8/9/2018
Webcartucho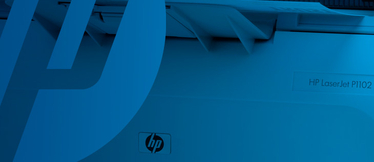 It can be that the HP Laserjet P1102 printer is what you are looking for. It is a monochrome laser printer that has been on the market for several years. It is pretty robust and thanks to its efficiency it does not usually cause problems. 
This printer uses a toner with an integrated drum and, therefore, this consumable has a higher price than other toners without an integrated drum do. Moreover, this consumable is fitted with a chip that is detected by the printer thanks to a sensor located on the left side of the inside. The sensor enables us to detect that the consumable is inserted correctly into the printer and it sends the information of the documents that should be printed.
It can happen that, while ordering to print a file, the toner prints the page all in black. This would be a symptom of a possible bug with the communication between the printer sensor and the toner chip. There could be two causes: either there is dirt on one of the two components, or they have moved, and the two parts do not come in contact with each other. Also, before giving you the solution, it is important to check if the consumable is in a good condition or is empty. 

What to do when the printer just prints in black?
Take off the toner from the printer. 
Locate the left part of the printer, where there is a gap with a wire inside. If the wire has undergone inward, it should be taken out carefully and cleaned to remove any dust of the toner it could have. 
Insert again the toner into the printer. 
After following these steps, the printer should print the files correctly, since the information of the content that should be printed will be sent adequately.
In many cases, we do believe that when we print a document and the pages are all in black it is because of the toner or the drum, but this is not necessarily the case. This is mainly because the consumable chip is dirty or there is a bug on the printer sensor. 
Finally, we would like to remind you that you can purchase the toner for your HP LaserJet P1102 printer on WebCartridge: it is the product number CE285A that you can find on our website.