HP revolutionizes the 3D Printing Technology with the new Multi Jet Fusion
11/1/2018
Webcartucho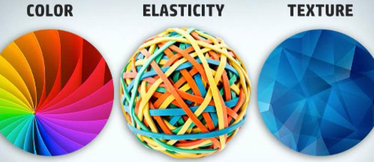 We all know that the printing world is constantly evolving, although it sometimes takes steps that are so important as its own history. This is the case of the new HP 3D printing technology, called Multi Jet Fusion. What does this revolution consist of?
According to HP, this new technology will be able to print coloured pieces. This process will be carried out in two steps: on the one hand, it will print the piece, and on the other hand, the piece will be covered with the chosen colour. In this way you will create original, full colour pieces.   But do not be alarmed because it will be a process that will take less time than current 3D printers. Moreover, as if it was not enough, this HP model will be more affordable than the industrial of the same type.
The company has informed that Multi Jet Fusion is based on the 2D printing technology. However, the system has more to do with the latest printers with high-resolution printheads. In fact, it is that high-resolution which allows the printers to cover the piece with the desired colour without losing a single detail.
What we could intuit about the HP Multi Jet Fusion printer is that its intelligent use would lead to considerable savings in money. Thanks to it being more affordable and faster, it can find on the market the leadership sought since its initial design. We are looking forward to learning more about it!