How to properly maintain you printer
1/5/2018
Webcartucho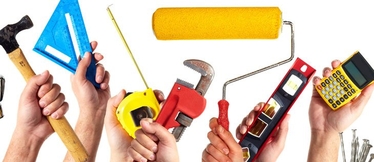 How can you keep your printer in good shape? Is it necessary to do a regular cleaning? There are some tips we can give you to avoid your device from getting old too fast and maintain it in good working condition.
Tips to maintain laser printers
Periodic cleanings are especially important in the case of laser printers, since toner powder tends to spread everywhere inside the device. It can even reach the paper feed rollers, causing ink blots on your impressions. To clean the inside of your laser printer, follow these steps:
Unplug the printer
Remove paper trays
Open the toner cover and remove the toner. Remove the drum unit as well if necessary
Clean the toner gently, taking care not to spill the powder
Clean the rollers and the inside of the printer with a cloth slightly dampened with alcohol
Put everything back in the printer very carefull
Tips to maintain inkjet printers
Although it is possible to carry out automatic head-cleanings on inkjet printers, it is advisable to clean the inside of the printer manually from time to time. When you do, it is important to be very careful with the ink cartridges, since they might be clogged. Here are some tips that can helpful for the maintenance of your inkjet printer:  
Make a print at least once a week using black and colour ink to prevent it from drying
To keep your printheads clean you need to remove the cartridges and rub the heads carefully with a slightly damp cloth.  Let them dry before you put them pack in the printer
In case of a paper jam, remove the paper
Turn your printer off if you are not going to use it in order to save energy and prevent power failures
Maintaining your printer adequately will increase its durability and the quality of your printings. Take proper care of your device to avoid unpleasant surprises and enjoy stress-free printing.